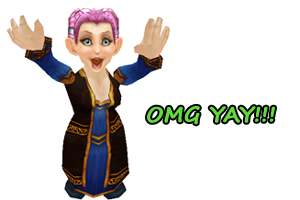 As anyone knows, when you have a problem with your cable, phone, or Internet and it's a really weird, erratic, hard-to-pinpoint problem, when a tech comes by to fix it, the problem is no longer there. This was my problem. My voip modem would just stop working of its own volition. I have called Comcast 3 times to fix this mystery problem.
The first call, the tech told me there was a short in my phone line and that was probably causing the modem to short out and that's why it was being a bastard. He was only half right. There was a short in the phone line and he did fix that, but that wasn't what was disconnecting me.
The second call went not quite as well. Got on a call with a really super excellent tech chick who was so empathetic and awesome, but she couldn't get me an appointment earlier than nearly a week later. She tried transferring me to a different area to possibly get me more expedited service and an earlier time. That guy was a dick. Total douchebag dickweed. Those Comcast commercials where they say "If the customer's not happy, Comcast isn't happy"? Yeah, he didn't get that memo. I understand that they contract out their service calls and there's always service calls, but there needs to be a better system to help customers who aren't receiving service. It is not cool to have to wait 4 days for my problem to be resolved. Fix it the next day. So, I scheduled the service call for a day I wasn't going to be home and let them dangle in the wind. It was petty, but it made me feel better.
The third call almost went the same way as the second, but I was channeling something oddly zen that day. The earliest available appointment was great if the tech came at the back half of the service window. I asked if there could be a note telling the tech to do that. And there must be some sort of asshole clause, because the dude I talked to got cold as ice as soon as I made mention of that stating that was not possible because it is a window and they show up within that window. Achtung, Herr Scheiße Burger. Slow your fucking roll. So, I said fuck it, that won't work for me, gimme the following Monday. A week+ from the time of the phone call. Fiance was confused. He was pretty convinced I was going to give them hell. Honestly? Not worth it. The problem was inconvenient as hell, but manageable overall.
Dude-guy who did my original install was who came by on Monday. He was all set to head into the basement where he'd originally put it. I told him, "Yeah, I moved it. That wasn't really working for me." So, he did all the usual things plugging in his meters and yadda yadda yadda. And then it happened. The most wonderful thing that could ever happen on a service call. The impossible to predict and reproduce random problem happened. That little bit of vindication, "See! I'm not crazy! It does do what I said!!!"
Water + Cable things = Bad News. Apparently. Dude-guy replaced the stuff on the outside of my house, came back in, tested it and not only was it working, the signal was better! Kick. Ass!
Only one downside, tho. I was this > < close to getting a new modem out of the deal. No trouble found with the modem = no new modem 🙁