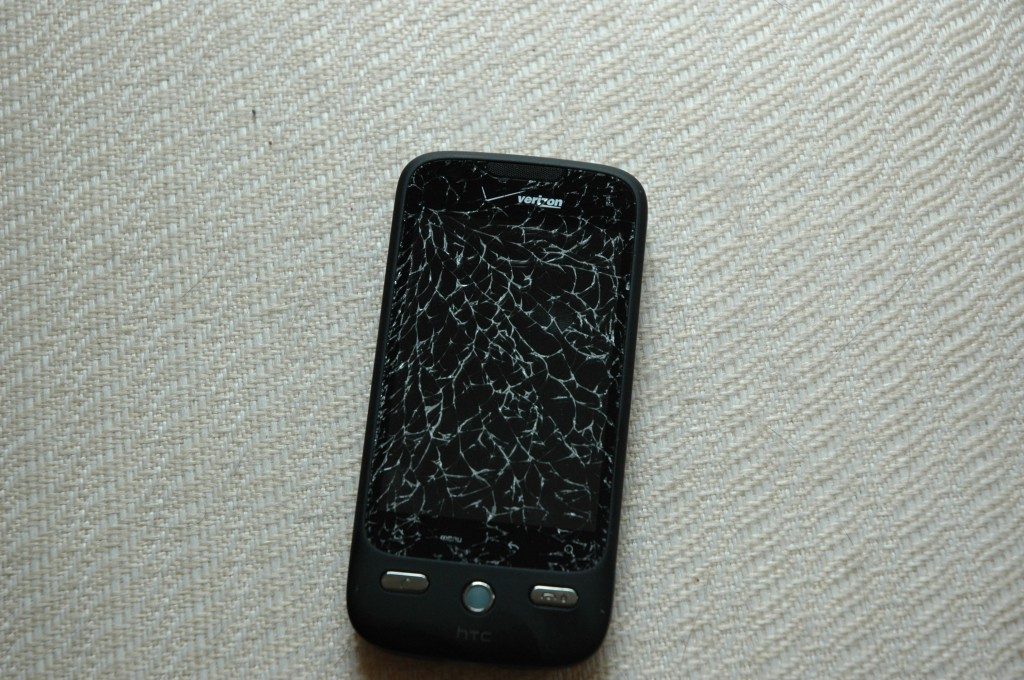 By the above picture, you can probably guess what happened there. That was Saturday. I was headed out to crash Trey's bachelor party and I decided, "What the hell? It's a week before the wedding, I'll just throw my phone on the concrete steps in front of the house and see what happens!" (Not really. It fell out of my purse.)
Surprisingly, I did not cry. This is a big deal for me.
I drove to a Verizon dealer near the house. They were closed. So, then I had to use the very broken phone to find an alternate Verizon location. That was exciting! Shards in the fingers are not so good . . .
So, it definitely still works, but is incredibly difficult to deal with. My replacement should be arriving on Tuesday (aka tomorrow)
In other, more better news! Continue reading